nJoy Vision
10900 Hefner Pointe Drive, Suite 101
Oklahoma City, OK 73120
Phone: (405) 842-6060
Monday–Thursday: 8 a.m.–5 p.m.
Friday: 8 a.m.–12 p.m.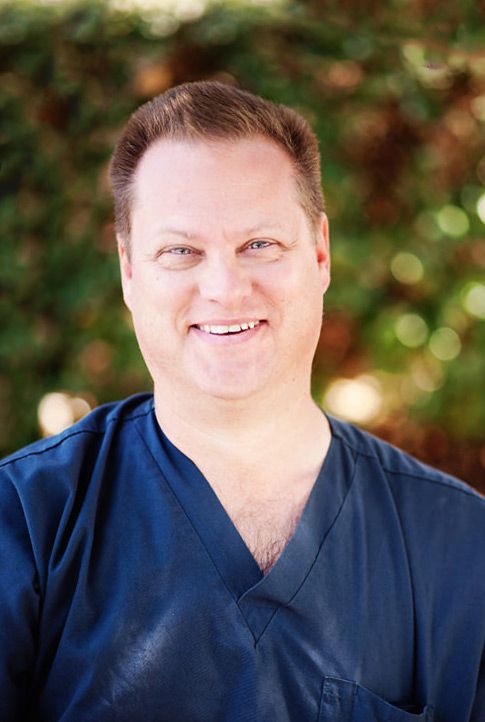 Edward Jones, MD
Dr. Edward Jones is a board-certified ophthalmologist and eye surgeon at nJoy Vision in Oklahoma City (OKC). Dr. Jones is one of Oklahoma's most experienced, board-certified refractive eye surgeons in LASIK and laser cataract surgery. He is certified in the J&J Vision iLASIK® Excimer Laser System and iDESIGN® Refractive Studio System. Dr. Jones has more than 25 years of experience in cataract and refractive surgery.
Education
Dr. Jones graduated with honors from the University of Oklahoma College of Medicine. Following his internship training at the University's Medicine Transitional Program, he completed his residency at the Eye Foundation Hospital at the University of Alabama Birmingham.
Board Certification
American Board of Ophthalmology
Professional Accomplishments
Fellow of the American Academy of Ophthalmology (FAAO)
Active member of the American Society of Cataract and Refractive Surgeons
Active member of the American Medical Association
Specialties
Dr. Jones began private practice in his hometown of Oklahoma City in 1995. He is an accomplished surgeon specializing in laser vision correction and anterior and posterior segment laser surgery. He is a well-known and respected authority on eye disease diagnosis and treatment. He
We sat down with Dr. Jones to find out what makes him tick.
Specialized Training & Certifications
Dr. Jones was Summit and VISX trained in 1997 for PRK and PTK and IntraLase trained in 2005. He also is trained and experienced in the use of LaserSight and Alcon LADARVision® Excimer lasers for LASIK. He was KAMRA® inlay certified in 2015. Dr. Jones was certified in 2014 to use Visian® implantable collamer lenses (ICL) and in 2021 to use the EVO ICL™. He was certified in 2015 to use the CATALYS™ laser.
Personal Pursuits
Dr. Jones has been married to his wife Kimberly since 1987 and enjoys time with his family and three children: daughter Kelsey, who is a pediatrician, son Benjamin currently working in OKC, and son Jonathan who is attending college at OBU.
Back to Top