Summer is, without a doubt, the best time of the year. Once the blue skies and beaming sun decide to stick around, people start throwing themselves into fun activities and adventures with friends and family.
That's why summertime is LASIK time! Nobody likes having to hassle with glasses and contacts while they're on the go and trying to enjoy the sunny side of life. Summer is just better with great vision!
Speaking of enjoying the sunny side of life, here are 10 popular summer activities that are even more enjoyable when you can leave the glasses and contacts at home and focus on the fun right in front of you.
1. Summer Road Trips
Is there anything more "summer" than hitting the open road and leaving it all behind for a few days?
Thankfully (and maybe surprisingly), Oklahoma is home to some impressive sights and sceneries. On top of that, Oklahoma's size and terrain mean you can hit every corner of the state on a short but well-planned trip.
But if you're looking for the ultimate Oklahoma road trip experience, the Mother Road is where it's at.
The Historic Route 66 highway system was established in the 1920s to connect Chicago to Santa Monica. In Oklahoma, it stretches from the northeast corner to the western border. While most of the original Route 66 has been replaced by interstates and newer state highways, you can still experience the history and culture of the Mother Road with several attractions and historical markers across the state.
If you're going to get your kicks on Route 66 this summer, don't miss the Oklahoma Route 66 Museum in Clinton, Lucille's Service Station & Roadhouse in Hydro and Weatherford, the Coleman Theatre in Miami, Pops in Arcadia, or the Seaba Station Motorcycle Museum in Warwick.
2. Camping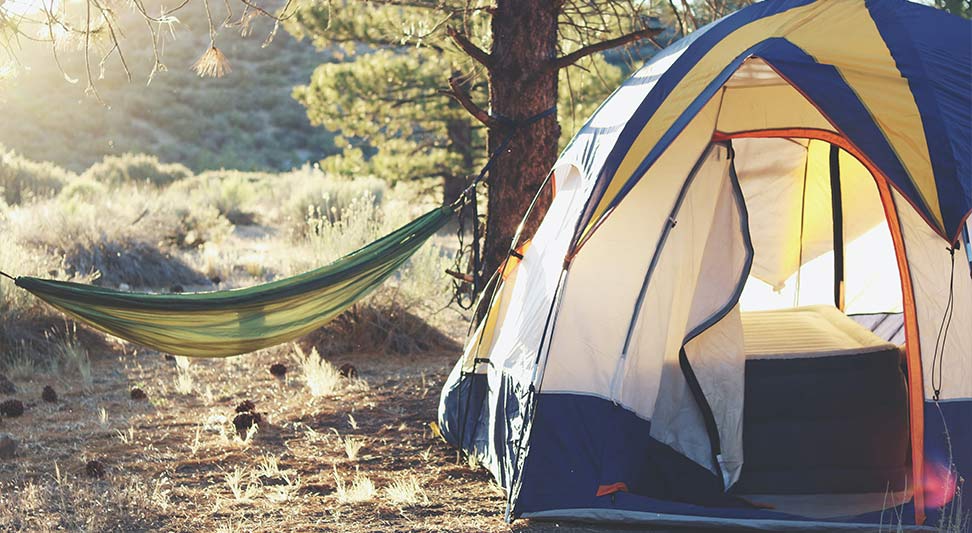 First of all, we'll just say there is a huge difference between camping and glamping. But, whether your idea of communing with nature involves running water or running to the stream for water, you'll enjoy the experience so much better when you don't have to worry about campfire smoke irritating your contacts or missing a beautiful sunrise because you can't find your glasses.
From Black Mesa in the far western panhandle to Beavers Bend in the southeastern foothills, Oklahoma's state parks offer some of the best campsites and camping adventures in the country.
Granted, you might not encounter elk, moose, or grizzly bears like the country's more mountainous regions. But, if we're being honest, that 35-foot motorhome you have there doesn't exactly scream "roughing it" anyways.
3. Amusement Parks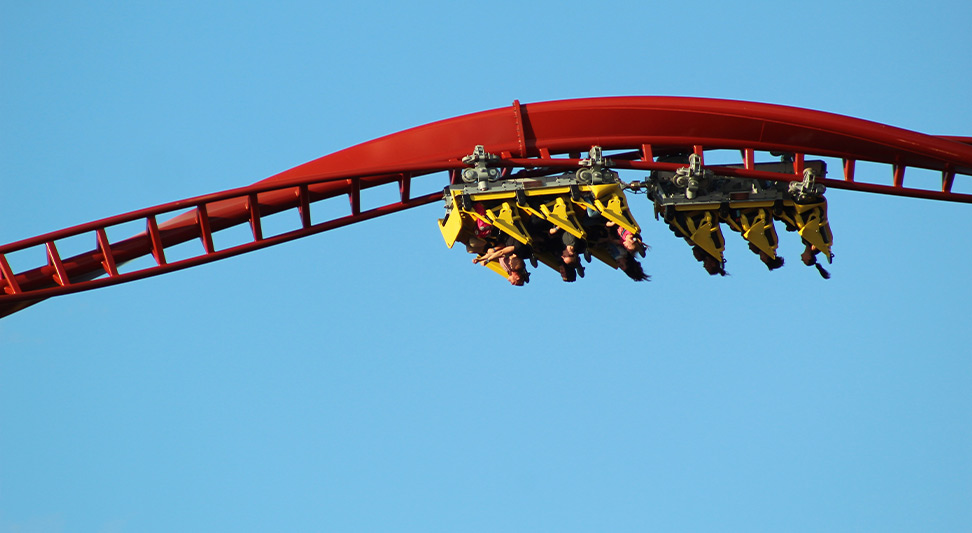 Who doesn't love a fun-filled day at an amusement park? There's just something magical about those long lines and overpriced concessions… Or maybe it's the constant squeals of delight and climbing into your car totally exhausted at the end of the day that makes it all worthwhile.
Regardless of your reasons for loving amusement parks, Oklahoma doesn't have a whole lot to offer in this category. While there are some local and medium-sized attractions, like Frontier City in OKC, you'll have to head south to find the big dogs.
But before you hop on BATMAN™ The Ride at Six Flags Over Texas in Dallas or brave the Kiwi Curl at SeaWorld's Aquatica in San Antonio, ask yourself this:
"Since I'm probably getting ready to lose my glasses/contacts in the next 60 seconds, why didn't I just get LASIK before this trip?"
4. Snorkeling
Oklahoma boasts some of the most pristine beaches and clearest waters in the world.
Just kidding.
But we are just a short flight or two away from Florida, Mexico, and the Caribbean.
Whether you're floating through the Florida Keys, cruising the coral in Cozumel, or gliding around Grand Cayman, there's so much beauty and color living in those crystal clear waters you need crystal clear vision to take it all in.
5. Boating/Skiing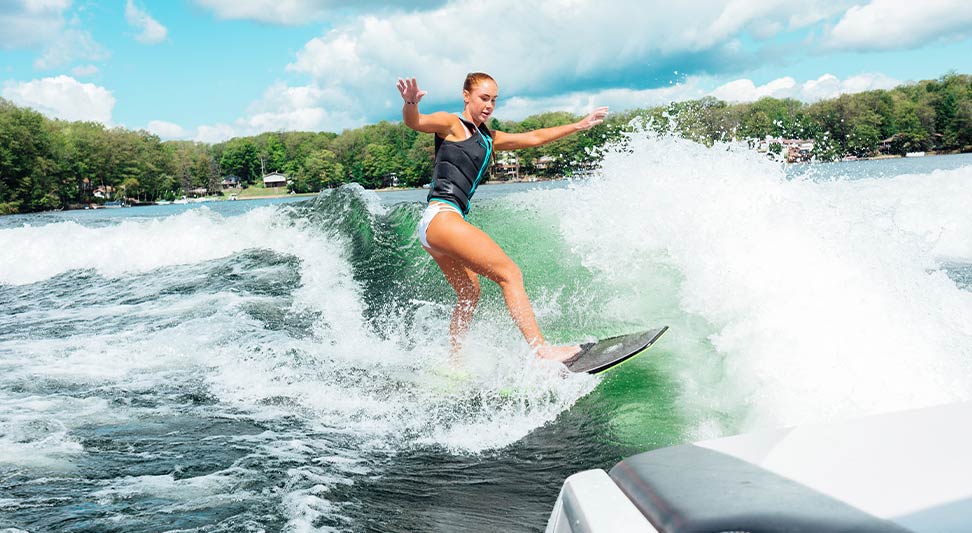 We might not have many beaches here in Oklahoma, but our state does boast more miles of shoreline than the Gulf and Atlantic coasts combined.
How is that even possible? Because Oklahoma contains more than 200 lakes and over 1 million acres of water ready for whatever recreation and prescription eyewear you can throw at it.
Seriously, have you ever wondered how many pairs of glasses and contacts have been lost in the wake and spray of a ski boat?
Don't let yourself suffer the same fate as countless others with poor vision. Get LASIK and leave those corrective lenses on dry land forever, if for no other reason than to watch your friends wipe out.
6. Resort Pools
Close your eyes and imagine spending an entire day lounging poolside at a resort-style oasis complete with swim-up bars, private cabanas, bottomless piña coladas, and hidden grottos.
Now open your eyes. If your contacts are dry and scratchy after all that daydreaming, you might want to book your free consultation at nJoy Vision before you book your tropical escape at one of Oklahoma's top resort paradises.
7. Hiking
The Wichita Mountains Wildlife Refuge is calling you this summer. Whether you are a novice explorer or a seasoned hiker, Oklahoma's state parks contain thousands of miles of trails and terrain to traverse by foot.
From rolling meadows and rocky ridges to dense woodlands and winding creeks, the Oklahoma wilderness is full of wildlife and sceneries you truly have to see to believe.
And if seeing is believing, you better believe that nJoy Vision will help you find the best views in the state.
8. Golfing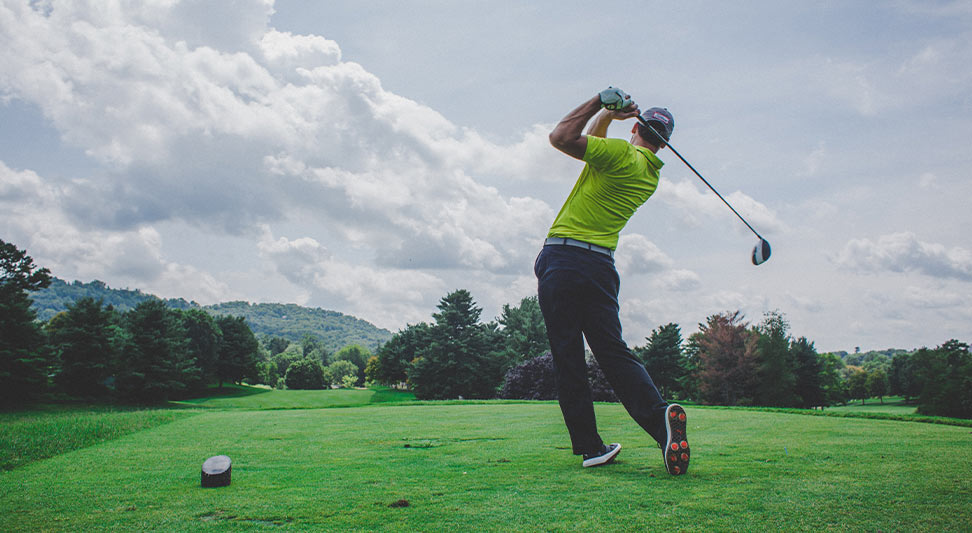 Golf always sounds like a great idea. And then you tee off.
Suddenly, that relaxing round of long drives, blue skies, and good lies you had in mind turns into three hours of direct sunlight and more time in the deep rough than the fairway.
And for some strange reason, you can't wait to do it all again.
Luckily, correcting your vision is way easier than correcting your swing. In fact, LASIK could be the fastest way to lower your golf score. You might not hit it straighter or farther, but you will be able to see where it lands. And fewer drops mean fewer shots!
9. Stargazing
If you're searching for stars, don't go to L.A. or NYC. Come to Oklahoma instead.
Thanks to wide open spaces and low population densities even in our major metropolitan areas, Oklahoma's night sky is one of the state's biggest attractions. And during the summer when the days become longer and hotter, you can expect clear nights that are perfect for lying on the grass and counting the stars.
Of course, poor distance or night vision will impact how many stars you can actually count. So before you head off to one of the state's stargazing hotspots, you might want to check out OKC's LASIK hotspot where people who can't see constellations get free consultations.
10. Whitewater Rafting & Kayaking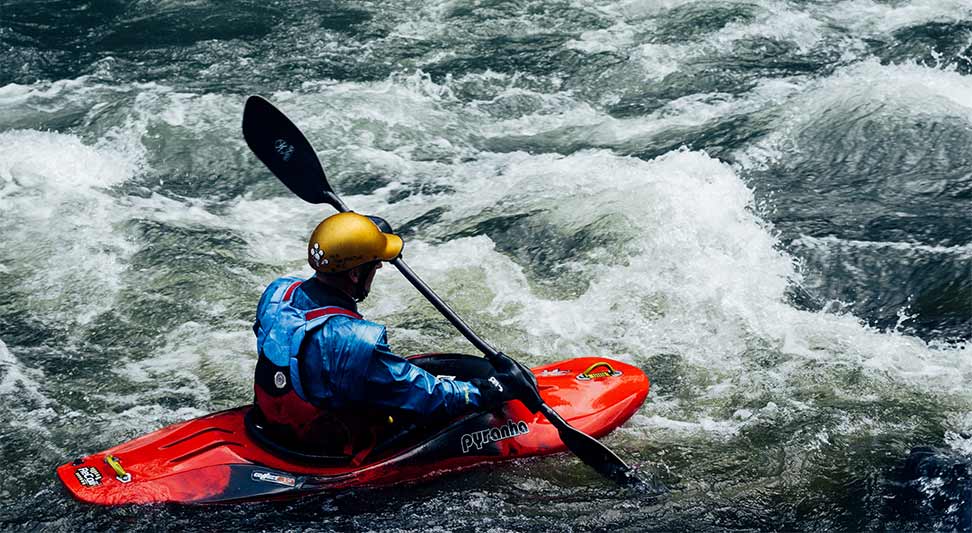 Colorado, Utah, and the Grand Canyon have always been a whitewater adventurer's dream. But, thanks to Riversport OKC and the Boathouse District, Oklahoma City is rapidly becoming one of the top destinations in the U.S. for watersports.
With Class II-IV rapids, Riversport OKC's whitewater rafting and kayaking adventures are perfect for all levels of thrill-seekers who meet the requirements for age, height, weight, and safety gear.
As you can imagine, glasses and contacts are not standard rafting gear and are best left on the shoreline where they won't get swept away in the rapids. The same goes for Crocs, according to Riversport OKC guidelines.
Our advice: Get rid of glasses and contacts for good. The same goes for your Crocs.
Summertime is LASIK Time
Just like the fleeting days of summer, this blog post is coming to an end way too soon. Just kidding. We know there are at least 10 activities you'd rather be doing right now.
But before you head outside for your next great adventure, ask yourself if your vision is keeping you from living this summer to the fullest.
If it is, we'll give you 600 reasons to make this summer the best summer ever!
Schedule your free consultation and save $600 on LASIK this summer!