Camping has it all. Friend time, hiking time, communing with nature, S'MORES! It's a wonder we're not all camping all the time. Well, to those of us with contacts, it's not fun. For all of its redeeming qualities, camping can actually be pretty annoying when you have contacts.
Here are seven reasons why.
1. When you have daily disposables, multi-day camping can be something of a to-do
You have to make sure you're not about to run out and that you've ordered plenty in advance. You have to make sure you take plenty with you. You have to make sure you put them somewhere they won't get lost among all your other camping gear. Those relatively little containers are a disproportionately big deal.
2. When you have monthlies, you have to be very careful
Lose one and you're SOL. With blurry half-vision, your old friend Barry looks an awful lot like your new friend Bear, and trust us (and Leo), Bear is no friend to you.
3. Camping bathrooms don't generally have mirrors
Most old pros can get their contacts in without a mirror, but if you're new to the process or if there are any unexpected variables (like something gets stuck in your eye under the lens), you'll have a hard time troubleshooting it with a compact mirror or the rearview of your car.
(Credit: Arup Malakar/Flickr)
4. And bathroom runs in the middle of the night are downright scary
When nature calls while you're in nature and wakes you from your tent, it's dark and hard to navigate in the best of scenarios. Add to that the fact that your contacts are out and things get really hairy. All the scariest stuff comes out at night, and an opossum's teeth aren't any less sharp just because they look fuzzy around the edges.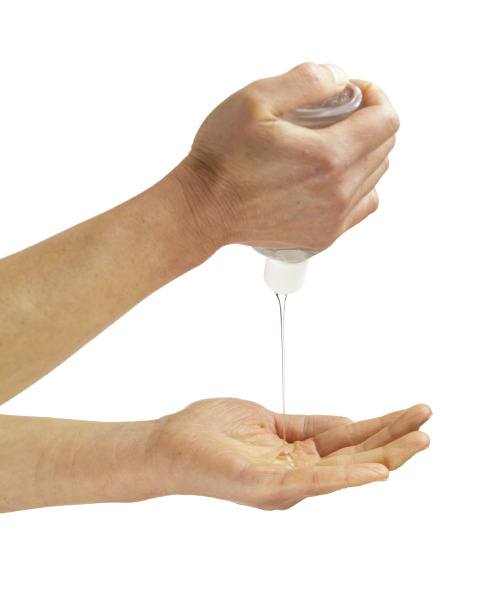 5. Hand sanitizer is a poor substitute for washing your hands
You're supposed to wash your hands thoroughly before and after you put in your contacts, but as we all know, clean running water is not a guaranteed thing at all campsites. And don't think, "I'm fine, I brought hand sanitizer." Hand sanitizer generally contains alcohol, which dries out your hands and is terrible for your eyes.
6. That campfire smoke's gonna get ya
It's an unwritten rule of bonfires that the annoying wisps of black smoke spend an equal amount of time irritating the faces of every single person around the fire. But what's a tolerable amount of sputtering and coughing for most people can be an intolerable amount of eye watering and rubbing for someone who has contacts in their eyes and doesn't particularly want to lose them…
7. Ants can and may get into your contact case
It's happened before, and it could happen again. You may think to yourself, "Oh, this would never happen to me," but don't get carried away (by ants) because no one among us is safe. Secure those contact cases tight.
In preparation for primo camping season, maybe it's time to take another look at the vision correction solution that does away with the hassles of contacts and glasses. The one where you can actually soak in nature with your own two eyes, just as they are. LASIK has come a long way in 18 years and treated more than 15 million patients around the world.
Do yourself a favor this summer and treat yourself to LASIK! It'll give you a whole new outlook on summer fun this year! And right now is the perfect time, because our $600 Summer Savings promo is going strong!
$600* Summer Savings
All LASIK Procedures** – All June & July
Schedule your FREE consultation today.
*Save $300/eye. **Offer valid on all-laser LASIK, PRK, ICL and RLE procedures at participating nJoy Vision locations only. Book consult by July 31, 2017. Complete procedure by August 31, 2017. Cannot be redeemed for cash or combined with other discounts, insurance or special offers.
(Image at top, credit: Zach Dischner/Flickr)