Here we are in the early days of 2021 and it already looks like 2020 is trying to break in and steal all the nice things. If we all join together, maybe we can block it from getting in!
Let's face it, 2020 was awful. It was a dumpster fire on top of a train wreck on top of a pandemic. The previous sentence isn't even all hyperbole, that's how bad it was. If it were a Google review, it would receive a "0 Stars, Would Not Recommend" rating.
But despite all its shortcomings, there was some good that came out of 2020. Heading into 2021, we're filled with hope and a fervor to make this year better than the last.
This feels like the perfect time to quote Counting Crows… "A long December and there's reason to believe, maybe this year will be better than the last."
The truth is, we can complain all day about 2020, but the best way to move on and make up for a lost year is to simply put it behind us, start fresh, and focus all our energy on what's ahead.
Indeed, what many of us need most is a fresh perspective! A new year's resolution, so to speak. And by "resolution", we're not just referring to a list of goals and commitments for the new year. We're talking about the clarity and detail of our vision.
By definition, the word "resolution" can either mean "a firm decision to do or not to do something," or it can refer to the smallest interval measurable by an optical instrument, i.e., the resolving power of your sight.
In terms of it being a new year, both definitions are applicable and not mutually exclusive. Just imagine accomplishing all your new year's resolutions at the highest possible resolution!
Do you really want to go through your make-up year squinting and straining to squeeze every drop of enjoyment out of the experiences ahead? If 2020 taught us anything, it's that life is way too delicate to let correctable vision problems like nearsightedness (myopia), farsightedness (hyperopia), and astigmatism hold you back.
If you're tired of living with poor vision or dealing with the (oftentimes literal) headaches caused by glasses and contacts, maybe your first New Year's resolution should be to get a new resolution with laser vision correction at nJoy Vision in Oklahoma City.
In addition to all the emotionally-charged reasons to make 2021 the year you finally have that LASIK procedure you've always wanted, we recently extended our Seesons of LASIK savings through January 2021.

During the Extended Seesons of LASIK promotion at nJoy Vision, new patients will save $600 on all-laser LASIK, PRK, ICL, and RLE procedures when they complete their consultation and procedure by January 31, 2021.
Truly, there has never been a better time for LASIK!
Schedule a Free Consultation & Save $600 on LASIK at nJoy Vision
Now that we've all decided on the most important New Year's resolution for 2021, here are some additional resolutions that are worthy of consideration as we sprint headlong into the best year since 2019 (or are we really just running away from 2020 as fast as we can?). Either way…
Get Healthier
2020 introduced the world to the health-preserving practices of social distancing, lockdowns, quarantines, virtual learning, and working from home. Ironically, while these precautions may have slowed the spread of communicable diseases, they made it difficult to focus on overall health.
As a result, activity levels waned. Vitamin D absorption dropped. Gym memberships plummeted. People gained the "quaranTEN" or even the "quarantine fifteen."
It may not be time to relax on the precautions just yet, but that day is not far away. In the meantime, you can still find ways to work on your general health and wellness through diet and home exercise.
Eye health is another component of your overall health that may have taken a back seat in recent months. While it may seem convenient to wear old glasses or use contacts past their expiration date or recommended wear-time, these practices could have long term, negative effects on your vision.
If it has been difficult to maintain routine eye appointments and eye care habits, LASIK could be one of the best decisions you make this year to improve your overall health!
Reconnect With Family and Friends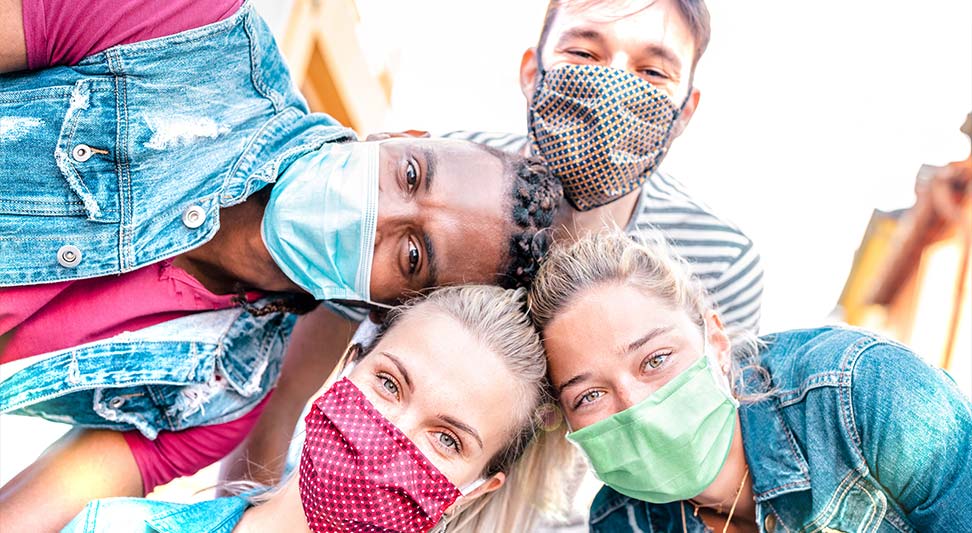 For most of us, distancing ourselves from the people we care about the most was not an intentional decision this past year. So it comes as no surprise that rebuilding those connections is one of the most popular New Year's resolutions for 2021.
According to The Vision Council 164 million American adults wear glasses. Since mask-wearing will remain the norm for the foreseeable future, it stands to reason that one of the biggest barriers to human interaction is a new, but universal, phenomenon called "glasses fog."
While glasses fog is a mild annoyance for some, we've heard more times than we can count that it's the single biggest reason patients have finally made the decision to get LASIK.
Go on an Ultimate Vacation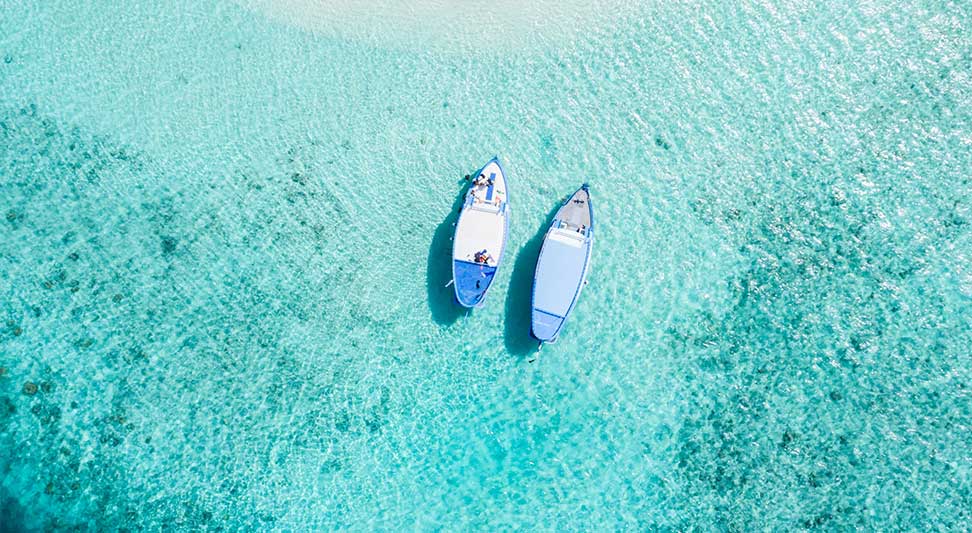 We all need a vacation! Check that. We all deserve a vacation.
But not just any vacation. 2021 is the year of the ultimate vacation. The kind of vacation you dream about while you're on a beach enjoying a totally normal, relaxing vacation.
Running with bulls in Pamplona. Scuba Diving the Great Barrier Reef. Hiking in the foothills of Mount Tibidabo.
Was your initial response to any of these adventures "Nope, can't do that with my glasses and nearsightedness!" or "What if I lose a contact lens?" If so, it might be time to take a closer look at your current vision correction solutions, because they could be holding you back from enjoying normal adventures, too, like running with puppies in your backyard, floating the lazy river, or hiking through your neighborhood nature trails.
LASIK at nJoy Vision may not make your dream vacation come true, but it will certainly make the things you enjoy even more enjoyable!
Save Money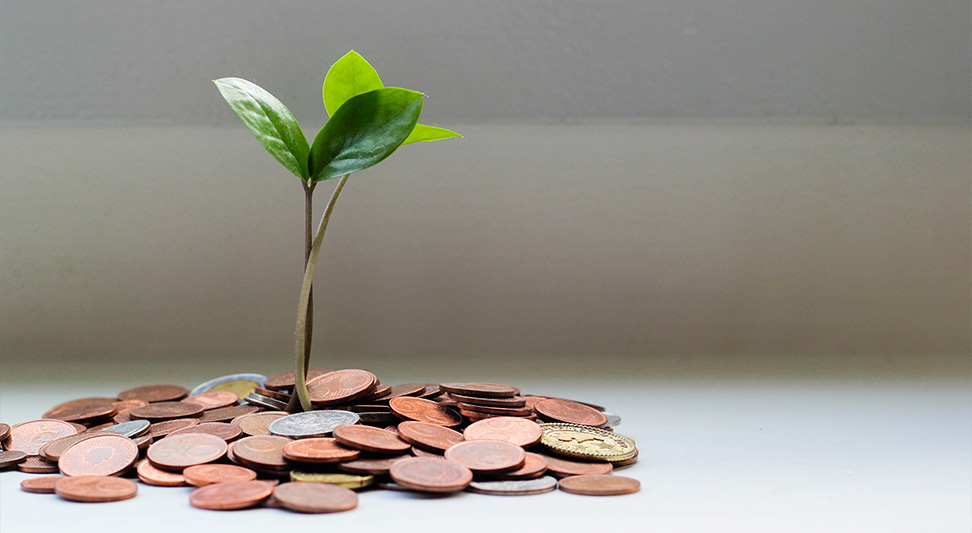 This whole pandemic situation has put many of us in an unenviable financial situation. Whether we've had to cut expenses, dip into our savings, or worse, getting back on our feet is a top priority.
Two of the biggest reasons many patients put off LASIK or don't seriously consider it is because they either look at it as an unnecessary expense or they assume it is unaffordable.
In many cases, both assumptions are simply incorrect. With available financing options and employer-sponsored flexible spending accounts (FSA) or health savings accounts (HSA), the cost of LASIK may not be a burden on your bank account. And when you consider the cumulative cost of a lifetime of glasses, contacts, insurance premiums, and office visits, LASIK is a smart financial investment that can pay for itself in just a few short years.
A Fresh Perspective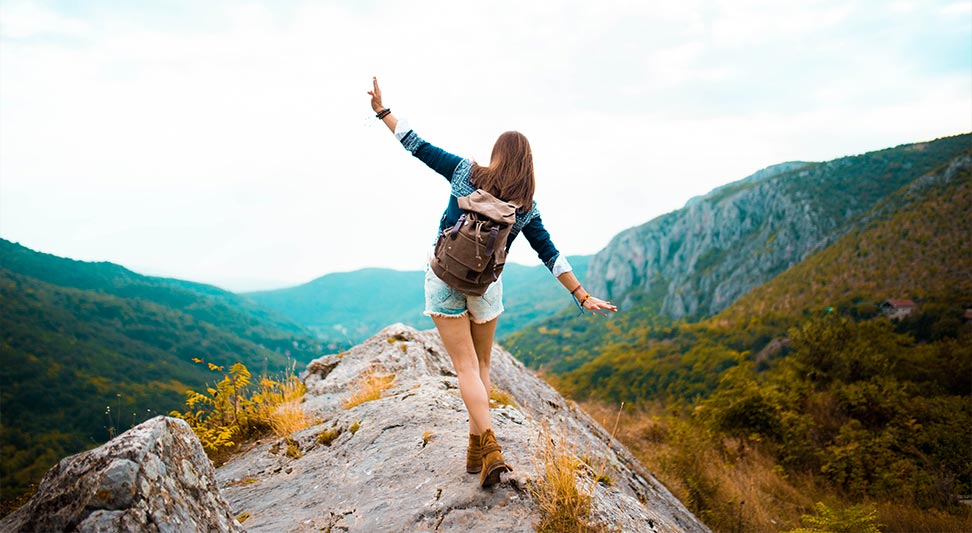 As we put 2020 in the rear-view and focus on the promising road ahead, we can't wait to hug loved ones, see old friends, and make new memories. For us, 2021 is all about making up for lost time and enjoying the things we so often take for granted.
And in case you were wondering what our New Year's resolution is, it's to help you have the best year of your life!