In 2006, a relatively unknown pop music trio broke onto the scene with its debut album, "It's About Time." Over the next couple of years, they would establish themselves as the biggest pop-rock bro band since Hanson. But instead of catchy, mmmboppy lyrics and flowing golden locks, this harmonious household made headlines with bushy eyebrows and high-profile celebrity relationships.
The band of brothers in question is, of course, the Jonas Brothers. Today, they have sold millions of albums worldwide, started families, and proven their professional versatility by embarking on successful solo endeavors that include acting, fashion, and philanthropy.
Star Meets STAAR
Recently, Joe Jonas stepped into a new spotlight when he teamed up with STAAR Surgical to introduce the new FDA-approved EVO Visian® Implantable Collamer® Lens to millions of Americans suffering from distance vision problems.
Despite his trademark stare, Joe struggled with myopia since childhood and dreamed of a day when he could live life uninhibited by his nearsightedness. Myopia, which is also known as nearsightedness or the need for distance vision correction, is the most common vision disorder in the world and its prevalence is rapidly growing.
After dealing with the inconvenience of wearing contact lenses and glasses for almost 20 years, Jonas had the EVO procedure which involved his doctor adding a small, flexible lens in both eyes to correct his distance vision. Today, Joe is seeing 20/20 and is finally free from the daily hassles of contact lenses and eyeglasses.
"After speaking with my doctor about this advanced new technology, I chose EVO as I felt like it was finally time to upgrade my vision and change how I could see the world. It was a seamless, easy procedure for me that quickly gave me sharp, clear vision day or night without inducing dry eye syndrome. The results are life-changing for me and with EVO, I can now simply wake up and go about my day." — Joe Jonas
What is EVO Visian® ICL?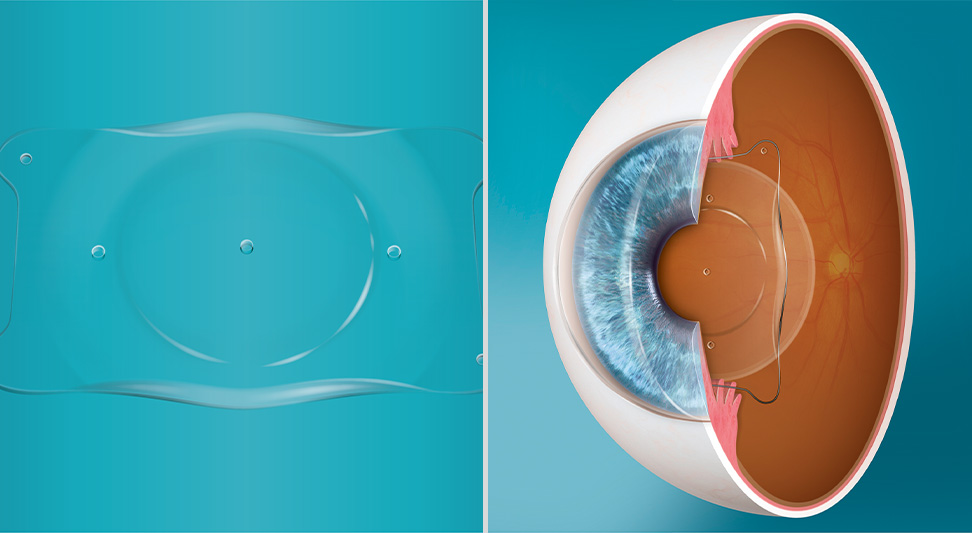 The EVO Visian® ICL procedure performed at nJoy Vision in Oklahoma City is different from other vision correction options, like LASIK. EVO lenses can permanently correct/reduce myopia and astigmatism without removing corneal tissue and, if desired, are removable by a doctor for added peace of mind.
The EVO procedure involves implanting (or adding) a proprietary, biocompatible, flexible lens made from Collamer® into the eye between the iris (colored part of the eye) and the natural lens to correct/reduce nearsightedness and astigmatism. The EVO procedure takes about 20-30 minutes for each eye.
The EVO lens works in harmony with the natural eye while delivering sharp, clear vision, excellent night vision, and built-in UV protection, and does not induce dry eye syndrome. Most patients experience improved vision right after the procedure.
To date, more than 1,000,000 EVO Visian ICLs have been implanted in patients worldwide.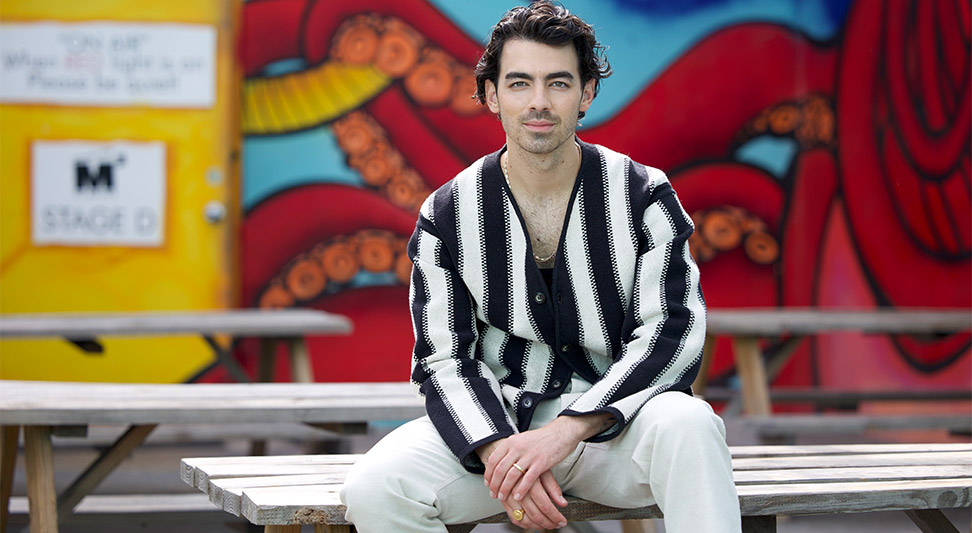 "Once Joe Jonas learned that our EVO lenses work in harmony with the natural eye and deliver excellent vision, day or night, he realized the EVO procedure could greatly help him as a dad and a performer, finally breaking free from the hassles he has experienced for years as an eyeglasses and contact lens wearer," said Caren Mason, President and CEO of STAAR Surgical. "Joe Jonas was a great candidate for EVO and we are thrilled to have helped him achieve his vision goals. We are inspired by his personal story and appreciate his willingness to share his EVO journey with the millions of others who could also benefit from living life with visual freedom."