We're at that magical time of year when February gives way to March, and America's favorite season announces its arrival. We're talking about NCAA basketball playoff season, of course.
Madness is the only word to describe this phenomenon that sweeps across the country every March. Suddenly, everyone is an expert bracketologist. Insurance agents and aerospace engineers alike deftly pick 12-seed upsets and justify picking their favorite team to win it all.
With exactly zero perfect brackets in the history of the NCAA tournament, there is no such thing as perfect vision when it comes to predicting the outcome of all 67 March Madness games.
However, with LASIK, many men's and women's basketball stars have achieved amazing vision on and off the court.
Here are five professional basketball stars who have had LASIK.
Lebron James
Let's tip off with one of the greatest basketball players of all time – Lebron James. Depending on what era of basketball you grew up watching, you could argue that LBJ is the GOAT.
Very few players have been as hyped as Lebron when he entered the league straight out of high school in 2003. Fewer have lived up to the hype, and even fewer have exceeded expectations.
By the time Lebron had LASIK just before the 2007-2008 season, he was already a bonafide NBA superstar. In his first four years, Lebron earned Rookie of the Year, made All-Star games, and played in the NBA Finals. LASIK, however, helped Lebron take his game to another level.
In the 16 seasons since having LASIK, Lebron has been named the NBA's Most Valuable Player four times and won four NBA championship titles to go alongside four NBA Finals MVPs. And on February 7, 2023, he became the NBA's all-time leading scorer, breaking Kareem Abdul-Jabbar's 34-year-old record.
Chris Paul
When Oklahoma City got its first taste of the NBA in 2005, Chris Paul quickly became OKC's favorite NBA player. In his rookie season with the New Orleans/Oklahoma City Hornets, CP3 earned NBA Rookie of the Year honors and made a name for himself with his knack for passing and stealing the ball.
Now in his 18th season in the NBA, CP3 is recognized as one of the greatest point guards to play the game. He is a five-time NBA assists leader, 6-time NBA steals leader, and 12-time NBA All-Star.
Despite having a career already on its way to the Hall of Fame, CP3 decided it was time for LASIK before the 2016-2017 season. Since then, he has posted career-bests in three-point field percentage (.411 in 2016-201) and free throw percentage (.934 in 2020-2021).
There's no denying CP3's hall-of-fame field of vision is even better after LASIK.
Dwyane Wade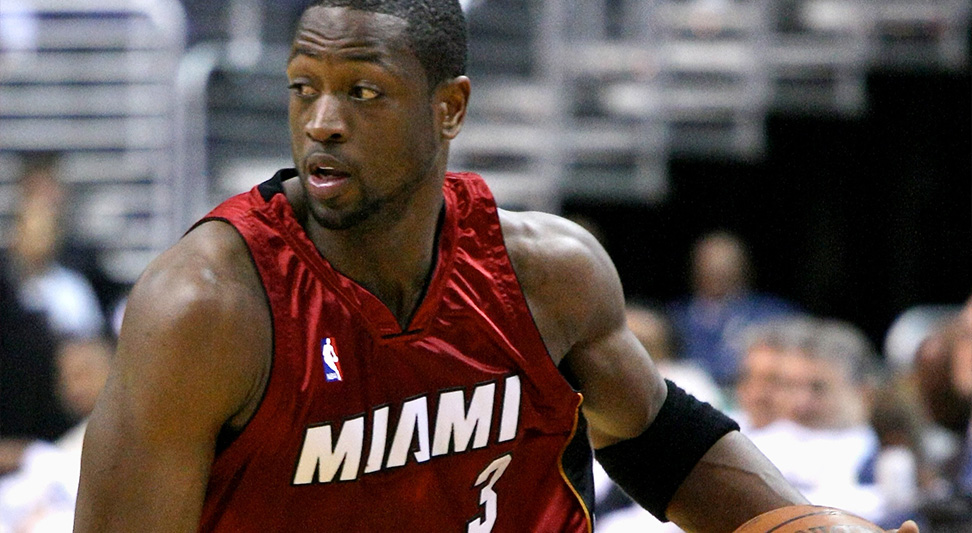 Despite playing next to some of the most dominant players the NBA has ever seen (Shaq and Lebron), D-Wade compiled a hall-of-fame career of his own. In 16 NBA seasons, he became a three-time NBA champion, a 13-time NBA All-Star, and an NBA Finals MVP.
After winning an NBA title with the Heat in 2006 and forming The Big Three with Lebron James and Chris Bosh in 2010, D-Wade made headlines again by having LASIK before the 2011-2012 season. Coincidentally, the Heat won the NBA Championship that season and the next.
Andre Drummond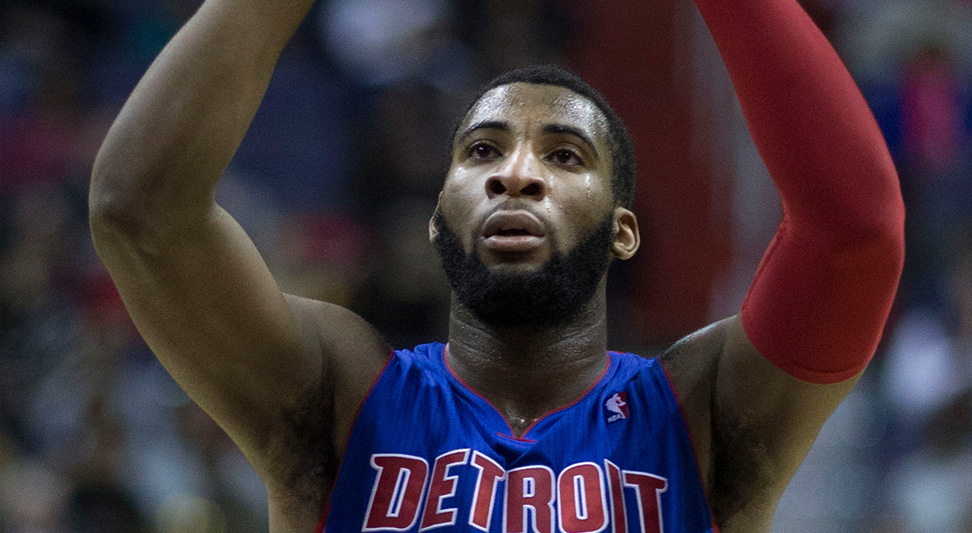 At 6'11" and 280 pounds, Andre Drummond is a big dude who has made a career out of grabbing big-time rebounds. He also had big-time astigmatism before getting LASIK in 2020.
Long-range marksmanship has never been a part of this big man's game. Instead, this four-time NBA rebounding leader uses his 20/15 vision to lock in on the ball and crash the boards.
Ruth Riley
Like basketball, LASIK isn't just a men's game. Whether they're world-class athletes, world-class CEOs, or world-class stay-at-home moms, LASIK has helped millions of women live, work, and perform better.
One of those women is Women's Basketball Hall of Famer Ruth Riley. During her career, Riley won an NCAA national championship, two WNBA championships, and an Olympic gold medal.
Riley's college basketball coach, Muffet McGraw, recommended LASIK for the sharpshooter who hit two free throws with 5.8 seconds left in the game to win the 2001 NCAA championship.
Experience the Madness of March with LASIK
LASIK won't make you an ESPN bracketologist or turn you into an NBA scoring machine. But, at the very least, it will make watching the NCAA tournament more enjoyable. And you might even knock down a few more jumpers in your next pick-up basketball game.
If you direct the madness you're feeling this March toward your glasses and contacts instead of the NCAA tournament, LASIK at nJoy Vision in Oklahoma City will help you find the fresh perspective you're looking for. Please request a consultation online or call (405) 842-6060 today.