The holidays are long gone but, for sports fans, the most wonderful time of the year is just getting started. For the next six weeks, all eyes will be glued to the television as we feast on what is perhaps the most sports-saturated season of the year.
From sunup to sundown, television outlets, streaming services, and Internet sites will play host to a myriad of sporting events. From the Super Bowl and the Winter Olympics to March Madness and the NBA All-Star game, everywhere you look the world's finest athletes will be putting on a show!
Shouldn't you be watching in crystal clear HD?
No, we're not talking about your television. We're talking about your eyes.
In 2022, let nJoy Vision in Oklahoma City give you the viewing experience you deserve. Our advanced treatment options, patient education, and world-class surgeons make nJoy Vision the clear choice for laser vision correction in Oklahoma for patients from Edmond, Midwest City, Stillwater, Moore, and throughout the OKC area. From bladeless LASIK to PRK, RLE, and Visian ICL, nJoy Vision has a refractive laser vision correction solution that is right for you.
You've invested all that money into your beautiful 70-inch 4k HD smart TV. Shouldn't you also invest in your eyes? The decision to get laser vision correction is a no-brainer. In just a few short minutes our doctors at nJoy Vision can give you the crystal-clear viewing experience you've always dreamed of.
But don't take our word for it. Some of the sporting world's biggest stars have relied on vision correction to help them improve their craft and compete at the highest level.
LASIK in Professional Football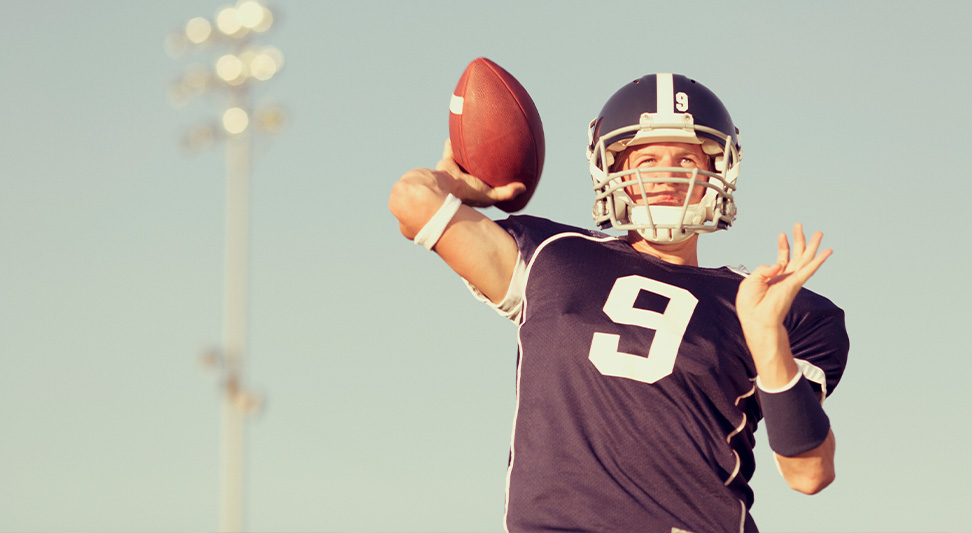 Jameis Winston
Throughout his college and NFL career, quarterback Jameis Winston was known for two things – his incredible arm talent and an uncanny ability to throw untimely interceptions. He was a mystery to NFL scouts. His sheer athleticism was matched only by his inexplicable decision-making.
It was almost as though he couldn't see the field.
Winston had a rocky start to his pro career as the starting quarterback for Tampa Bay Buccaneers and was soon picked up by the New Orleans Saints as a backup. Along the way, he made a Pro Bowl and led the league in both passing yards and interceptions.
In 2020, Winston, speaking to reporters for the first time since signing with Saints, said he decided to undergo LASIK to fix his nearsightedness and astigmatism and that he was pleased with the results. He explained that the procedure had helped with his depth perception and that he could see things much more clearly.
Following the retirement of longtime Saints QB Drew Brees, Winston was named the starter for 2021. His corrected vision seemed to have a profound effect on his performance. Before suffering a season-ending knee injury, he threw 14 touchdowns to only 3 interceptions.
LASIK in Professional Basketball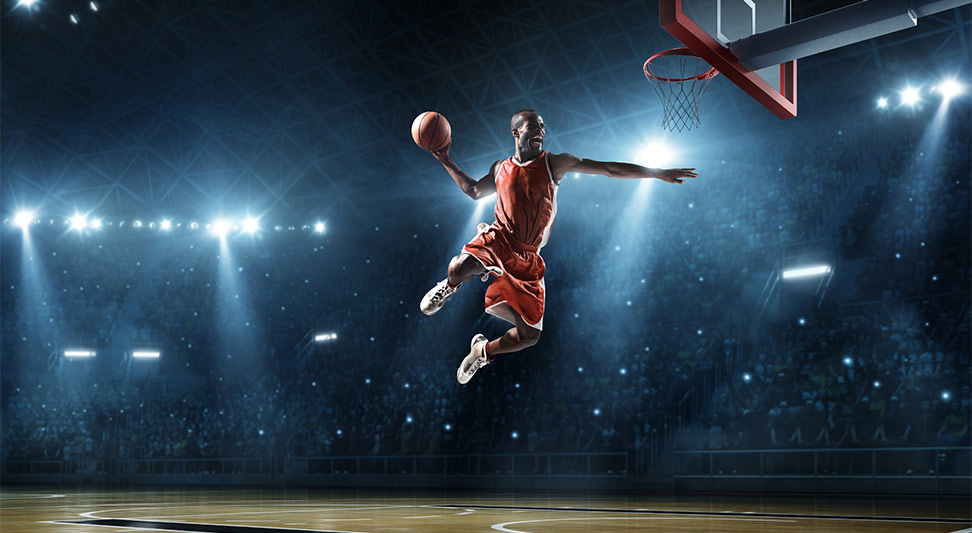 LBJ, CP3, and DWade
Let's start with The King, Lebron James. Prior to the 2007-2008 NBA season, it was reported that Lebron James underwent LASIK. It was during this same stretch of time that Lebron's shooting percentage and efficiency numbers skyrocketed. Coincidence? No way. LASIK has been proven to aid in reaction time and depth perception.
And if Lebron's experience isn't enough to convince you, maybe you'll follow the lead of his two pals Chris Paul and Dwyane Wade. That's right. Two of the game's best also got LASIK at the height of their careers.
So if you won't take our advice, maybe you'll take theirs. Between the NBA titles, MVPs, Olympic gold medals, and Rookie of the Year awards, these guys have some serious hardware in their trophy cases. And we like to think that LASIK was a major player in helping them bring those trophies home.
LASIK in Professional Golf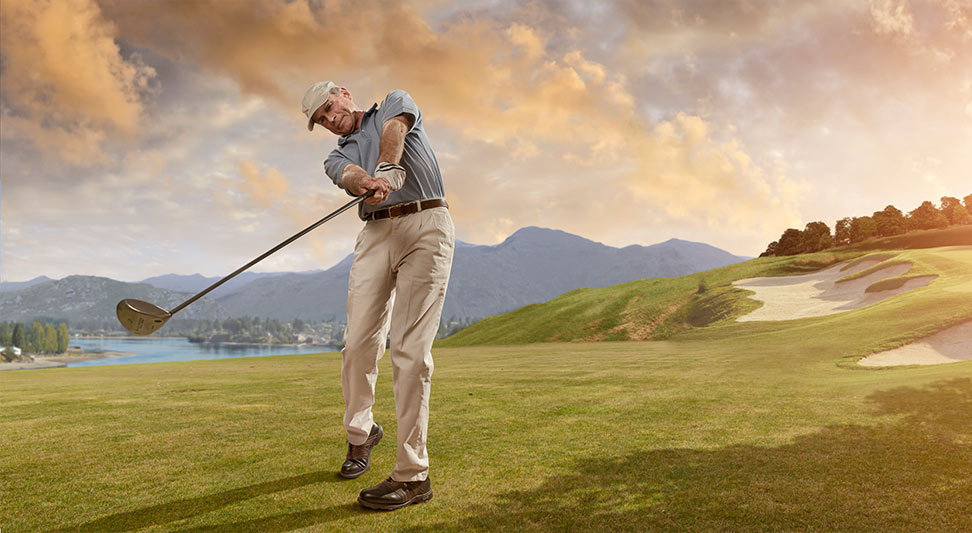 Tiger and Rory
Tiger Woods is arguably the most dominant figure in the history of professional golf. Sure, Jack may have a few more majors under his belt, but no one can argue that Tiger changed the game when he stepped onto the scene in 1996. He was the young up-and-comer, and he brought a much-need sense of energy and youthfulness to golf that had been missing for decades.
In 1999, after undergoing LASIK, Tiger was quoted as saying that the hole seemed larger and more defined as a result. But the proof is in the "putting". Twelve of his 15 professional major golf championships have come since his procedure.
Several years later, another young gun emerged on the PGA Golf circuit. In 2007, Rory McIlroy took the golf world by storm and continued the surge of young, energetic golfers following in the footsteps of Tiger. And in December of 2015, Rory made the decision to get LASIK as well.
Winter Olympics
Lindsey Vonn
You can't think about downhill skiing in the Winter Olympics without thinking of Lindsey Vonn. Vonn is one of six women to have won World Cup races in all five disciplines of alpine skiing — downhill, super-G, giant slalom, slalom, and super combined. From 2008 to 2010 Vonn won the overall World Cup for three consecutive years. She also has three Olympic medals hanging at home. What does all that mean? It means that Lindsay Vonn is REALLY good at what she does.
In 2010, Vonn chose to get LASIK. Clearly, her decision to get laser vision correction has had a huge impact on her career.
LASIK Across Professional Sports
Still not impressed? Maybe this laundry list of professional athletes will do the trick. Check out these game changers who have chosen to "up their game with LASIK!"
Amar'e Stoudemire
Woody Austin
Fred Funk
Zach Johnson
Bernhard Langer
Vijay Singh
Troy Aikman
Tiki Barber
Wade Boggs
Greg Maddux
Jeff Bagwell
Dorothy Hamill
Patrick Ewing
And the list goes on and on…
Up Your Game
Whether you count yourself among the few fortunate souls who get to play sports at the professional level, or you are just the weekend warrior who likes to get out there and mix it up with your buddies, laser vision correction is sure to help you get the edge on the competition.
OK. You're Impressed, But You've Been Told You Aren't a Candidate for LASIK
The reality is, LASIK isn't for everybody. Whether it's due to the shape or thinness of your corneas, your age, lifestyle, vision, or vision problem, LASIK isn't a one-surgery-fits-all solution.
While glasses and contact lenses can help you bridge the gap, laser vision correction could give you the freedom from corrective lenses you've always wanted. At nJoy Vision, LASIK isn't your only option. Our surgeons perform a range of refractive surgeries to treat patients depending on their individual vision problems, age, and lifestyle needs.
PRK, or photorefractive keratectomy, is basically LASIK without the flap. Instead, this minimally invasive procedure uses the same laser technology to reshape the cornea after completely removing the corneal epithelium. This option is a great option for patients with thin corneas who are not good candidates for LASIK.
Visian ICL™ (Implantable Collamer Lens) is a revolutionary soft-material lens made of biocompatible collagen polymer. The lens is surgically implanted into the cornea. This procedure does not alter the shape of the cornea and the lens can be removed. Visian ICL is ideal for patients who are not eligible for LASIK due to thin corneas, dry eye, or high myopia.
RLE (refractive lens exchange) replaces the eye's natural lens with an artificial intraocular lens (IOL). The procedure is virtually the same as laser cataract surgery but is used to treat nearsightedness, farsightedness, or astigmatism. RLE is ideal for people over the age of 45 experiencing age-related vision problems like presbyopia.
The Laser Vision Solution That is Right For You
Whether you are CP3 or a certified CPA, nJoy Vision has a vision correction solution for you. You may not wear Lebron's size 15 shoes, but you can follow in his footsteps and make the choice to improve your vision with one simple appointment.
Schedule your free Oklahoma City LASIK consultation at nJoy Vision