nJoy Vision is having a baby… shower!
This month, we're showing our support for Infant Crisis Services and the families they serve by hosting a month-long baby shower.
When you treat Infant Crisis Services with a minimum purchase of $40 from their Baby Shower Amazon Wish List, we'll return the favor with a $100/eye discount on your LASIK procedure in October.
As a locally-owned laser vision correction center with a patient-first mindset and a philanthropic spirit, we are committed to impacting lives in the operating room and throughout our community. By partnering with Infant Crisis Services during the month of October, we can help one of Oklahoma City's highest-rated charities prepare for the season's high demand for diapers, wipes, food, and formula.
About Infant Crisis Services
The Infant Crisis Services story began in 1984 as a way to assist parents that struggled to provide the necessary essentials for their little ones.
Today, Infant Crisis Services supplies babies and toddlers all over Oklahoma City with diapers, formula, food, bottles, wipes, clothing, toys, and books. By contributing your time, talents, and resources you're not only providing babies and toddlers with a full tummy and a dry diaper – you're also improving their future. You're giving them an opportunity to be healthy, productive citizens.
A lack of access to diapers and wipes can have negative and long-lasting consequences on both the baby and their family. When a family does not have an adequate supply of diapers, their baby is more likely to be exposed to potential health risks from being in a dirty diaper for too long.
Furthermore, most childcare centers require guardians to provide diapers for their children. If a family is unable to supply diapers, childcare providers may not accept their child. Without childcare, it is even more difficult to find and keep a job.
In addition to diapers, Infant Crisis Services Good also provides formula and food because adequate nutrition is critical to a child's physical and mental health, especially during the first three years of life when 85% of brain development occurs. When a child does not have consistent access to nutritious food, they are at a greater risk of developmental delays, behavioral deficits, and lifelong health problems. Just one missed meal could result in educational and behavioral difficulties they cannot overcome.
Infant Crisis Services uses a three-pronged approach to address the issues of diaper and food/formula access in Oklahoma City.
Rescue – The Infant Crisis Services facility is a place of comfort and respite for our babies, toddlers, and their families in their time of need.
Feed – The primary goal of Infant Crisis Services is to make sure visiting families receive a week's worth of diapers, food, and formula. They also provide clothing and other essentials, like toys, books, bottles, and wipes (depending on supply), but feeding and diapering babies are at the core of their mission.
Connect – The families served by Infant Crisis Services have the opportunity to receive information about other community resources. The full-time Manager of Client Services is available to meet with families to provide them with the proper resources.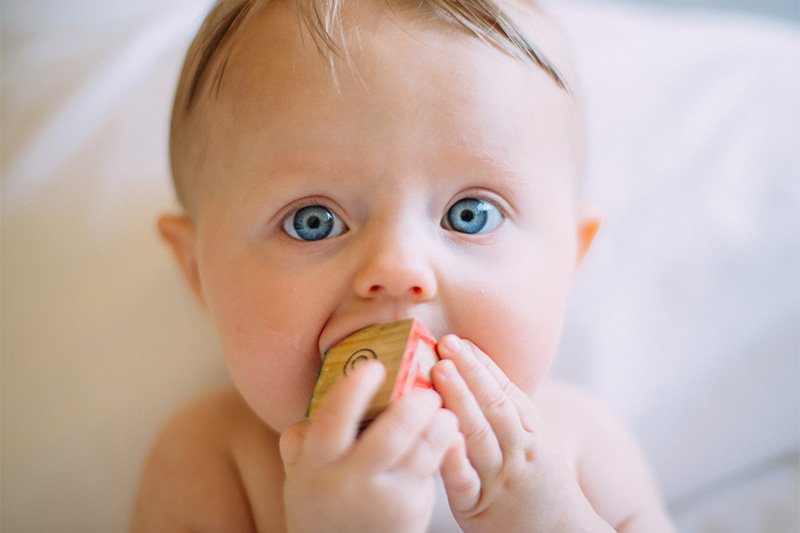 At nJoy Vision, we want our patients to live happy, healthy lives, and believe eyesight and eye health are just one piece of that puzzle. By partnering with organizations that focus on other aspects of health, wellness, and well-being, we can have a greater impact on our community.
Your participation in our baby shower donation drive for Infant Crisis Services means you will be supplying Oklahoma City's most vulnerable residents—babies and toddlers—with the basic essentials for their health and development.