July is always hot in Oklahoma, but this year is something else. We've already had more 100s than a pre-algebra quiz at MIT. Don't call this streak of scorched-earth temps a heat wave, though. A wave implies water, cool and refreshing. This heat is definitely not a wave.
It's more like an explosion.
Of atomic fire-gas.
On the surface of the sun.
And it's not even August yet.
But that does make it the perfect time to talk about UV safety and the importance of protecting yourself from exposure to the sun's harmful ultraviolet light.

About UV Safety Awareness Month
July has been named Ultraviolet (UV) Safety Awareness Month to help people understand the dangers of UV light exposure and learn how to protect their eyes from UV rays while enjoying outdoor activities.
While most people know about the dangers of sun damage to the skin, we want to emphasize the importance of shielding your eyes from the sun. According to the American Academy of Ophthalmology, studies show that long-term exposure to bright sunlight may increase the risk of cataracts and growths on the eye, including cancer.
What Exactly Is Ultraviolet Light?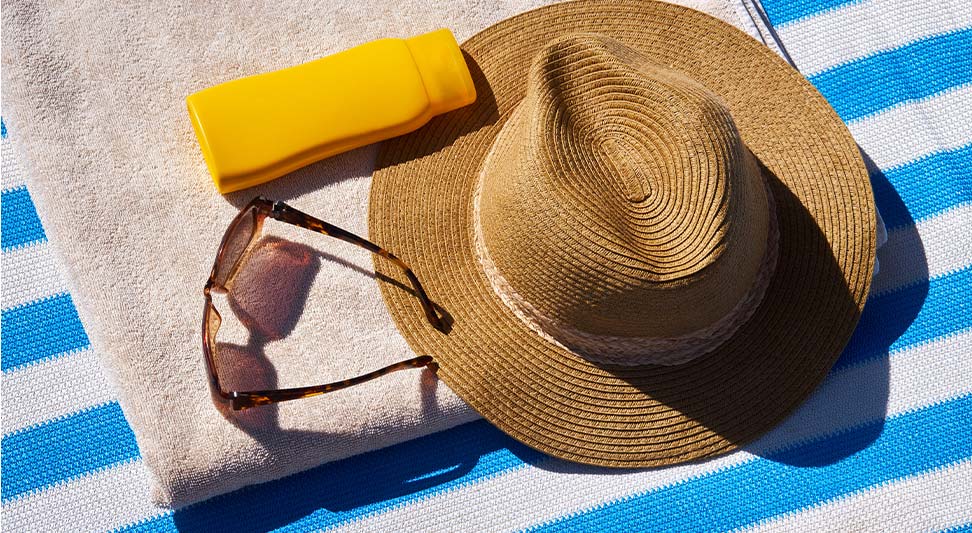 Ultraviolet light, aka UV rays, is a form of electromagnetic radiation that is present in sunlight and invisible to the human eye. It's a common misconception that artificial sources of sunlight like tanning beds, sunlamps, and blacklights are UV-free. In reality, they can be just as harmful to your skin and eyes as natural sunlight.
There are three types of UV rays classified according to wavelength:
UVA rays have the longest wavelength. These rays pass through the earth's atmosphere and can penetrate your skin's middle layer.
UVB rays have a shorter wavelength than UVA. Most of these rays are absorbed by the earth's atmosphere but can still reach the outer layer of your skin.
UVC rays are the shortest-wave UV light but have the highest energy. These rays are blocked by the atmosphere and do not reach the earth's surface. The only way that you might be exposed to UVC radiation is from an artificial light source like a tanning bed, sunlamp, or laser.
Exposure to UVA, UVB & UVC Radiation
While exposure to sunlight and UV rays has some very important health benefits, overexposure to all three types of ultraviolet light can lead to some harmful and long-term side effects.
Benefits of UV Exposure
UV light (specifically, UVB) causes the body to produce vitamin D, but a little bit of it goes a long way. According to the World Health Organization, "There is no doubt that a little sunlight is good for you! But 5–15 minutes of casual sun exposure of hands, face and arms two to three times a week during the summer months is sufficient to keep your vitamin D levels high.
Some skin conditions can be treated with UV rays. This type of treatment is called phototherapy and has successfully treated psoriasis, eczema, jaundice, vitiligo, atopic dermatitis, localized scleroderma, psoriasis and exfoliative cheilitis.
Harmful Effects of UV Exposure
While all three types of ultraviolet light can cause damage to the eyes and skin, most acute and chronic conditions are the result of overexposure to UVA and UVB rays. UVC radiation can burn the skin and cause eye injuries, but the conditions usually resolve within a week without long-term damage.
All forms of UV radiation can accelerate the skin's aging process by damaging collagen fibers.
Sunburns are the result of short-term overexposure to UVA and UVB radiation. Sunburns typically resolve in a few days but the cumulative effect of frequent and recurring sunburns has been shown to cause DNA damage, which increases the likelihood of developing skin cancer.
Although people usually associate sun exposure with skin damage, UV rays can be very harmful to the eyes. Prolonged UV exposure can lead to cataracts, growths on the eye, and some eye cancers.
Take the Sun (and Fun) Seriously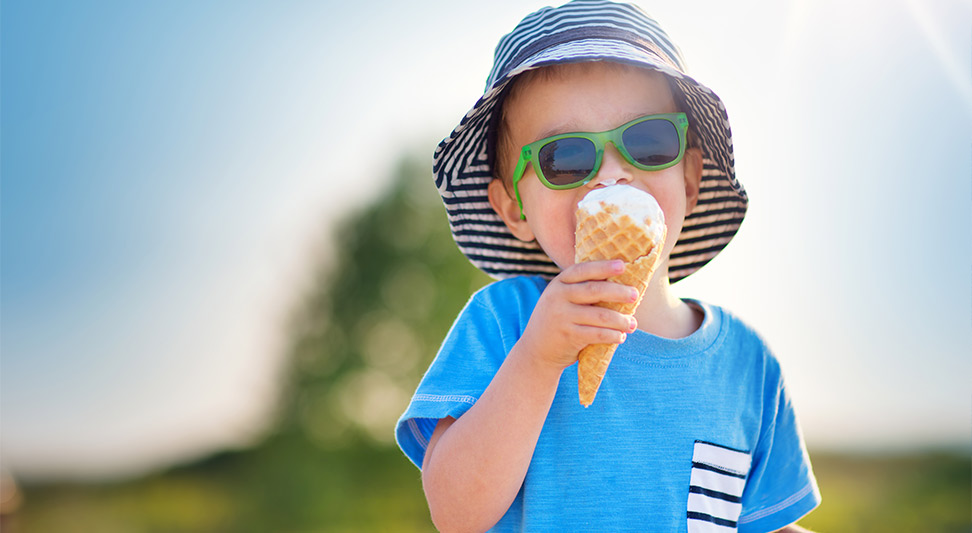 From lake days and baseball tournaments to bike rides and weekend adventures, summertime is full of outdoor activities. Being wary of harmful UV rays doesn't mean you have to stay inside and miss out on all that fun in the sun. It just means it's important to practice proper UV safety.
To protect your skin and your eyes anytime you head outside, make sure you have these three things:
Sunscreen. Look for a broad-spectrum sunscreen to provide adequate protection from both UVA & UVB rays. Most dermatologists recommend a sunscreen with an SPF of 30 or higher for extended outdoor activity. SPF 30 keeps about 97% of UV rays from hitting your skin, while SPF 50 blocks about 98% of UV rays. No SPF blocks 100%. Be sure to slather on the 'screen about 15 minutes before going into the sun, and reapply every two hours or after swimming or sweating.

UV-blocking Sunglasses. Since sun damage is cumulative, babies and children need sunglasses just as much as adults. Thankfully, expensive doesn't necessarily mean better protection. Just find a pair that blocks 99-100% of UV rays.

A Hat. Any hat that keeps the sun out of your eyes and off your face is beneficial. But a big, floppy-brimmed hat that shades your eye, face, ears, and shoulders is even better.
7 Fun-filled Outdoor Destinations You Can Experience In and Around Oklahoma City This Summer
So now that you have your high-SPF broad-spectrum sunscreen, UV-blocking sunglasses, and a wide-brimmed hat, you're probably ready to get out there and throw the sun some shade. Here are seven great places in OKC to do just that.