Few things are more refreshing on a hot summer day than a relaxing dip in a cool lake or pristine swimming pool.
What's not cool is putting yourself at risk of contracting a recreational water illness (RWI) by wearing contact lenses while taking that dip.
Don't let contact lenses ruin your summer fun!
Our $600* Summer Savings LASIK** discount has it made it the shade.
RWIs are caused by coming into contact with contaminated, impure, or chemically treated water from swimming pools, hot tubs, water parks, splash pads, fountains, showers, lakes, rivers, and oceans.
While RWIs often result in gastrointestinal illnesses from ingesting contaminated water, contact lenses absorb and trap water borne organisms and can cause serious eye complications.
It's incredibly important that contact wearers remove their lenses before entering the water, or, at the very least, clean their lenses with solution if they're splashed.
Which begs the question…
What's more inconvenient – not being able to see very well, or stopping to clean your contacts every time something fun happens?
Neither sounds like much fun in sun. And LASIK has never sounded so cool.
Find out more about the $600 Summer Savings discount at nJoy Vision and print your coupon.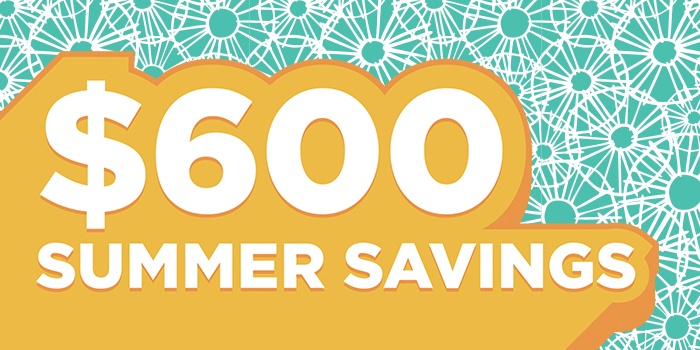 *Save $300/eye. **Offer valid on all-laser LASIK, PRK, ICL and RLE procedures at participating nJoy Vision locations only. Book consult by July 31, 2015. Complete procedure by August 31, 2015. Cannot be redeemed for cash or combined with other discounts, insurance or special offers